Welcome to the Locus Magazine Merchandise store. Check back for more Locus-themed products, coming soon!
Now available: LOCUS HOODIES & MUGS & TSHIRTS! All make great gifts!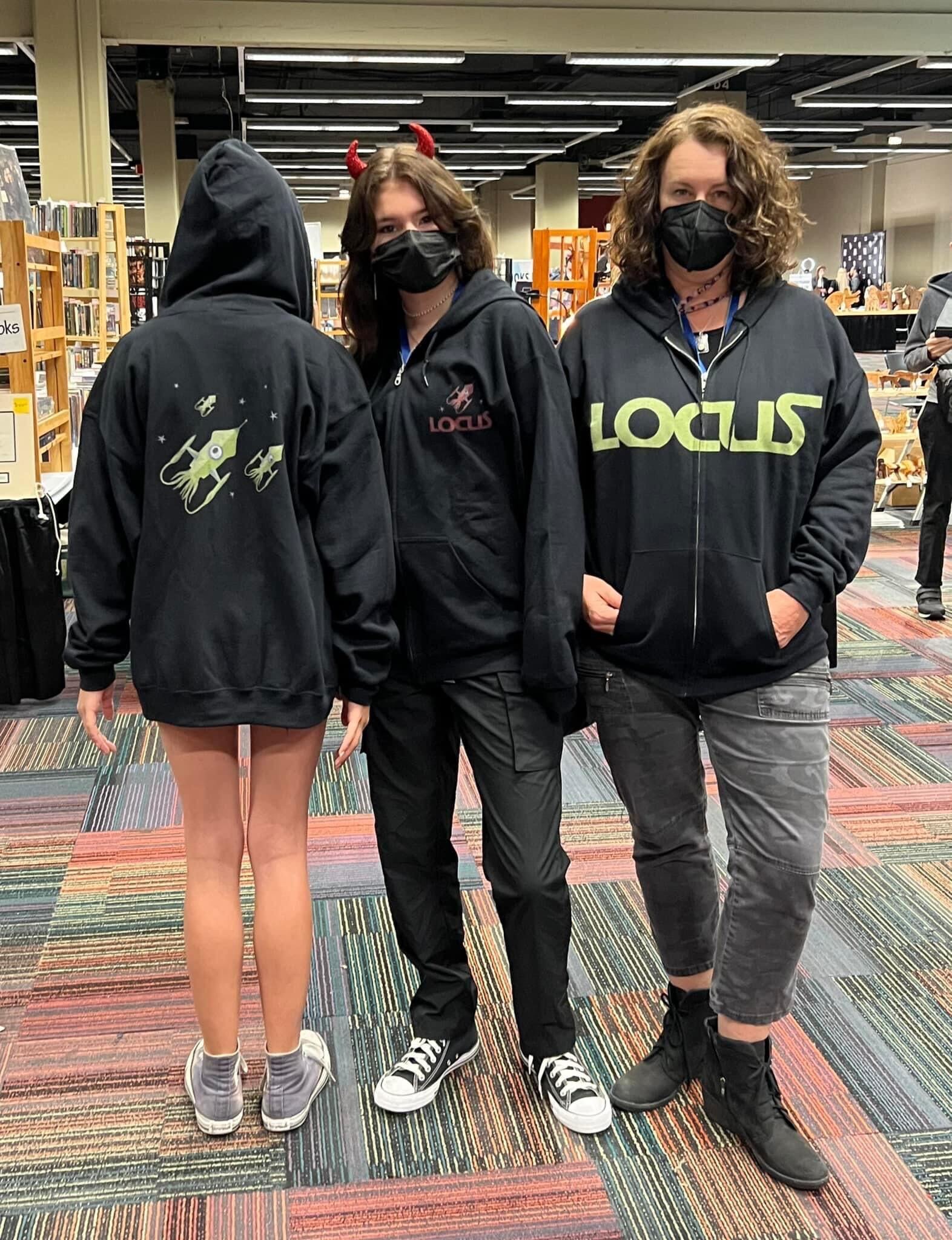 Hoodies are $59.95 each, mugs are $20, and t-shirts are $35 each, plus shipping.
Note: Merchandise will be shipped separately from any other items in your order.